It's not every day that you get to drive one of your favorite cars (yes, this is one of my dream cars) and even though it was only for a few hours, I took in every second and here's my thoughts of my first drive in an Audi RS3.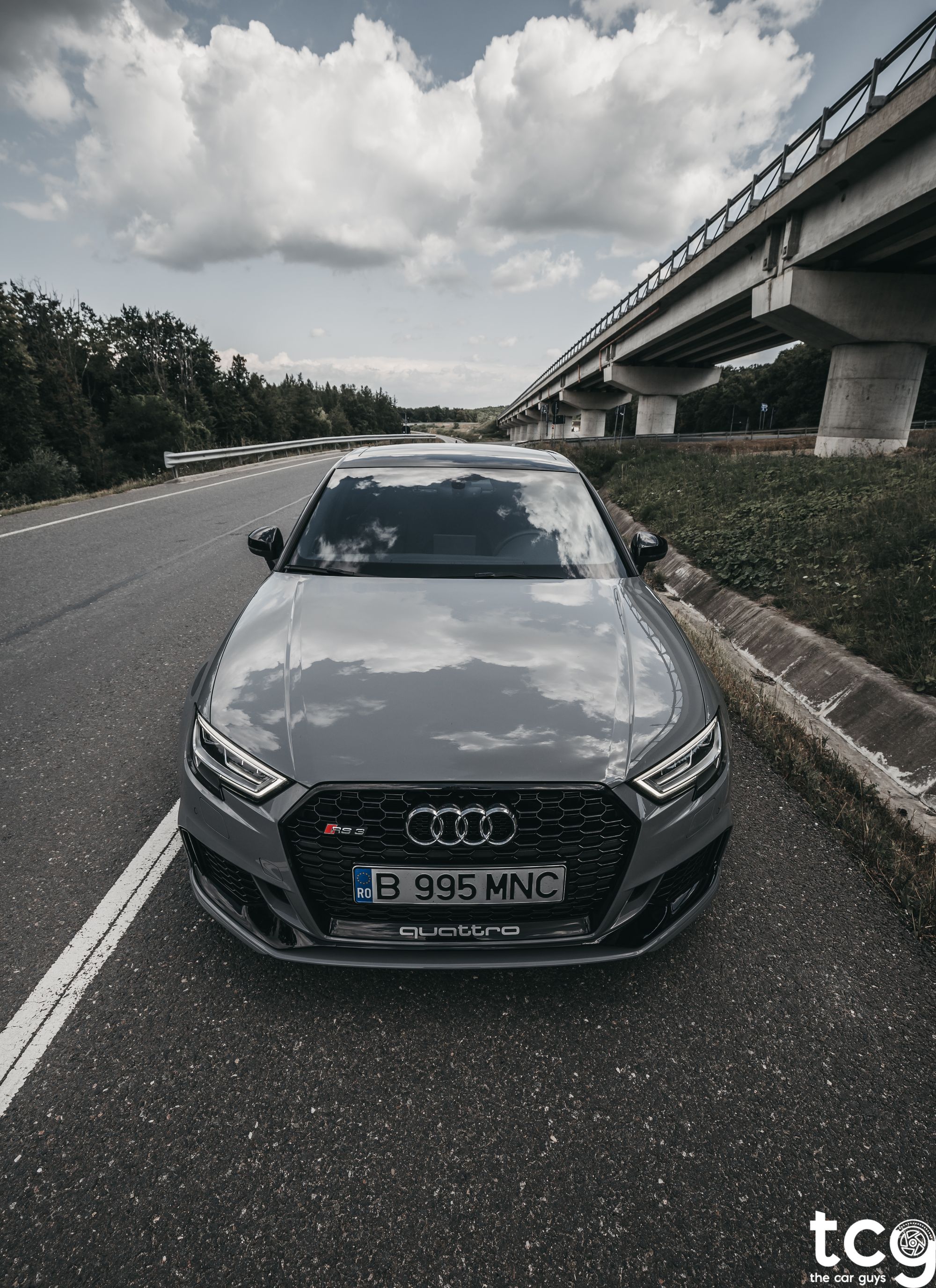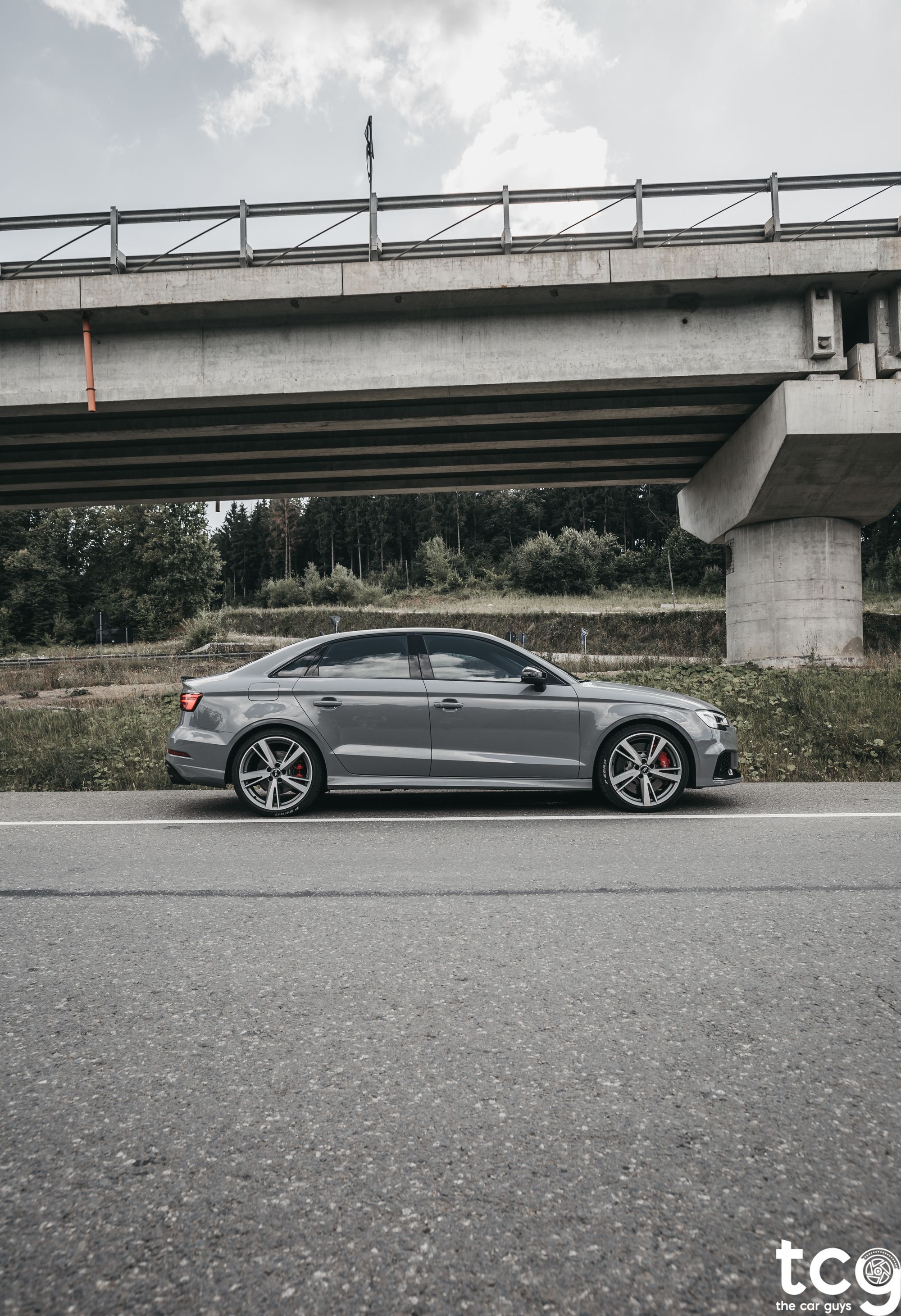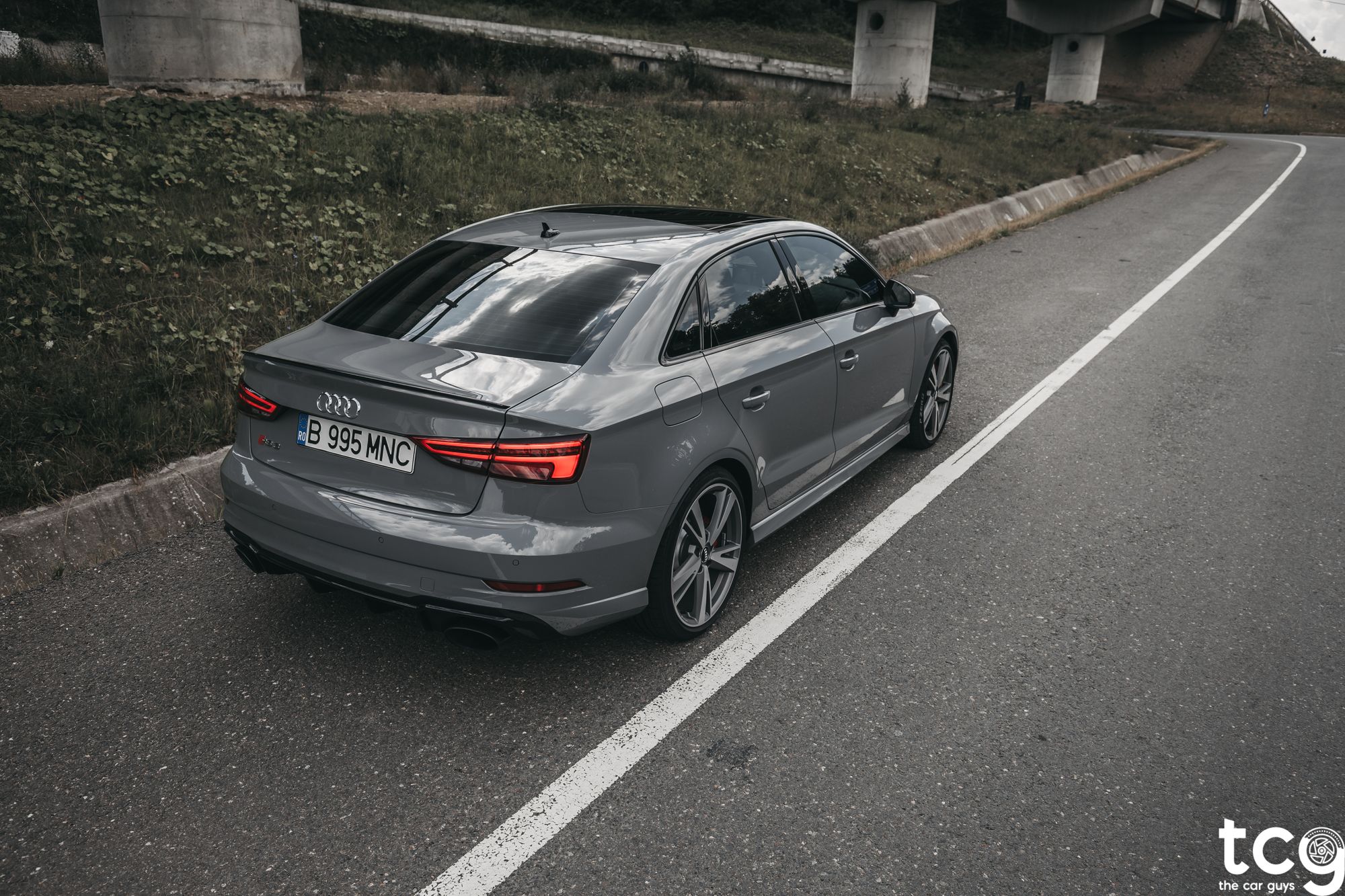 I am aware that everyone likes different things but to me, the RS3 is the best looking hot-hatch (that's not actually a hatch) out there. I think the only one that's kind of as good looking as the RS3 would be the M2 Competition (can't wait to drive one of those too). Why am I saying that it's not a Hatch? Well, the car we drove was the Sedan model, which to me looks waaaaay better than the standard hatch version but you get what I'm saying - right? Even though it's a sedan, it's still a part of the "hatch group" kinda like the Subaru WRX STI is - not a hatch either but it's always being put up against hot-hatches in reviews.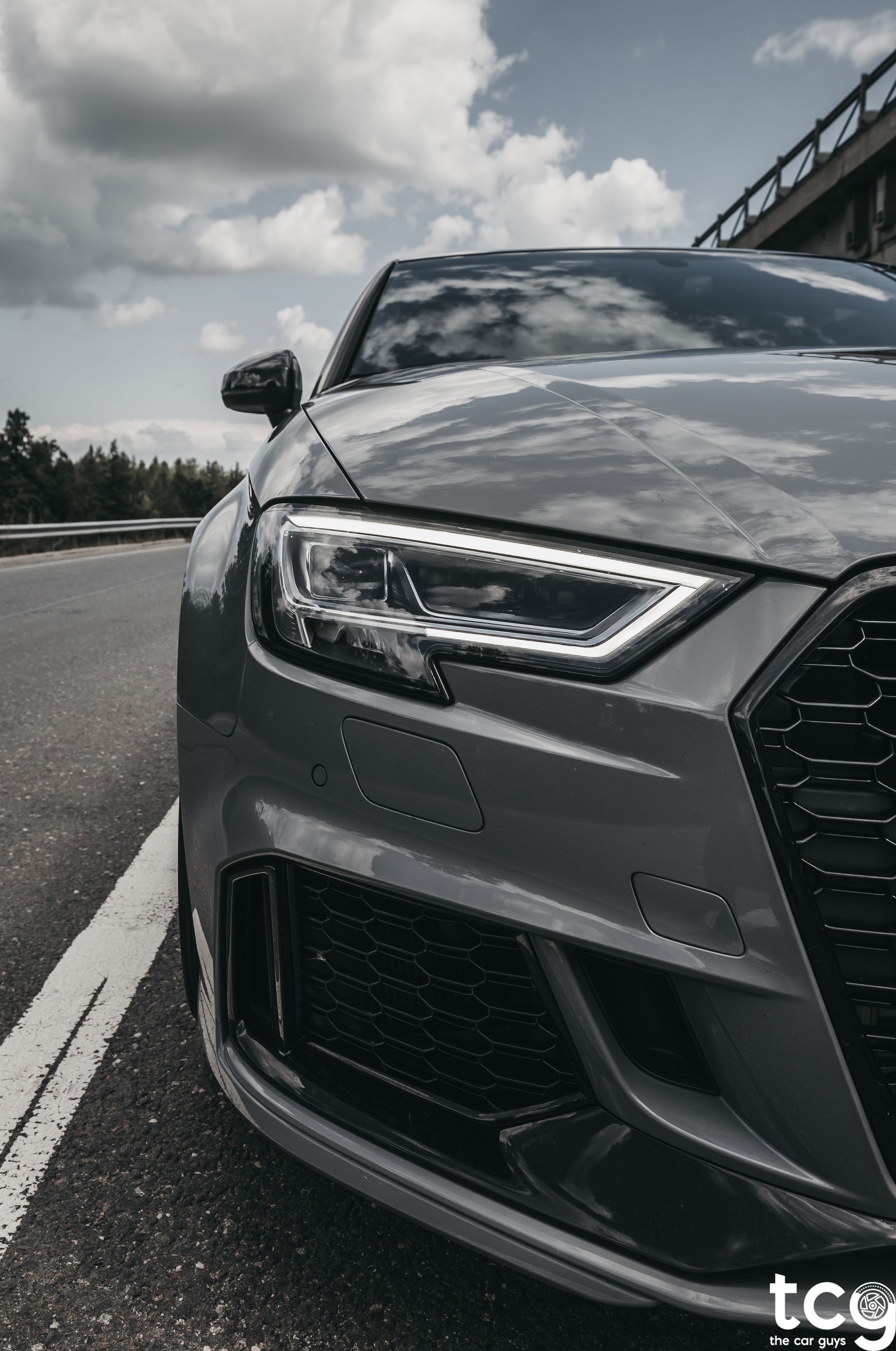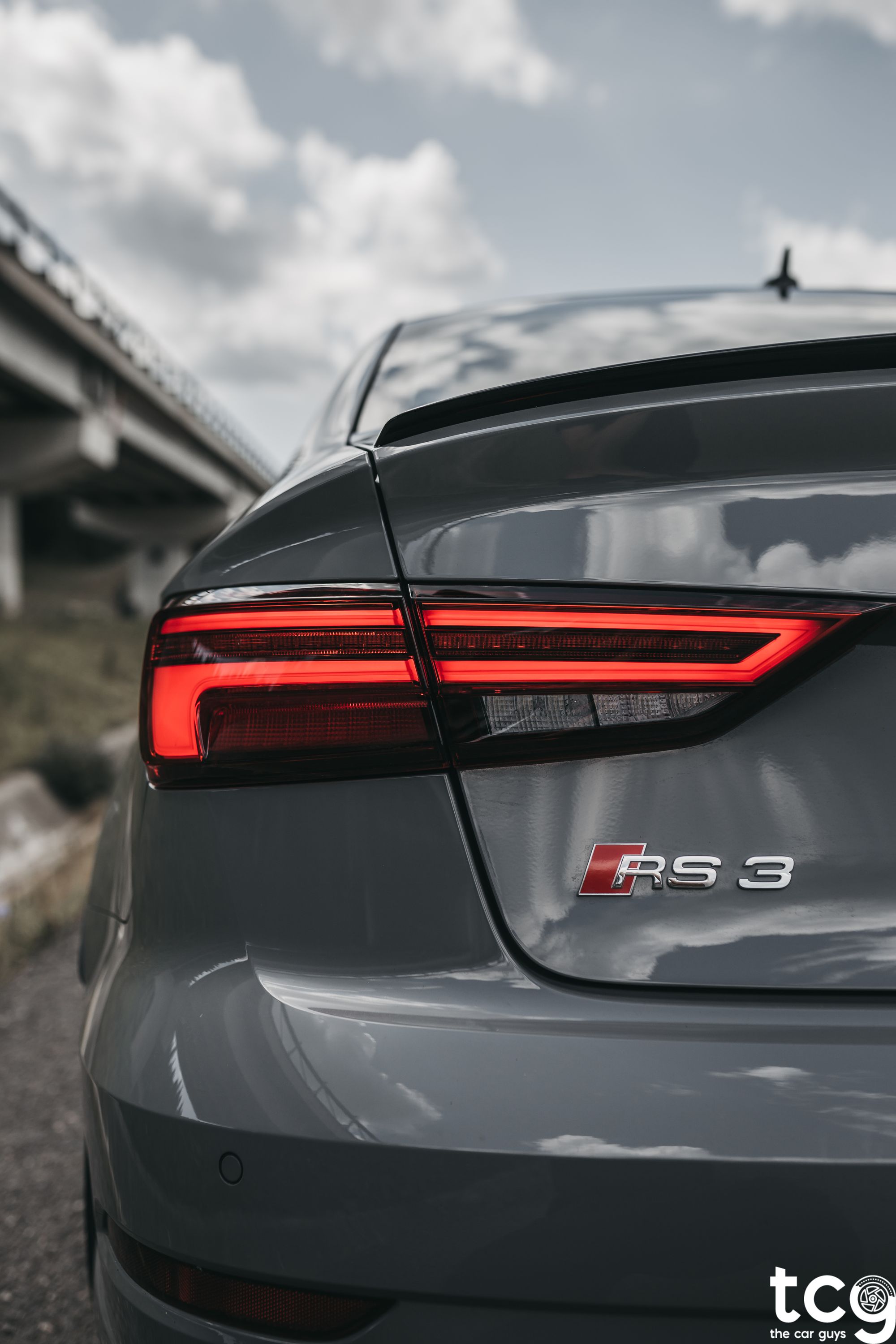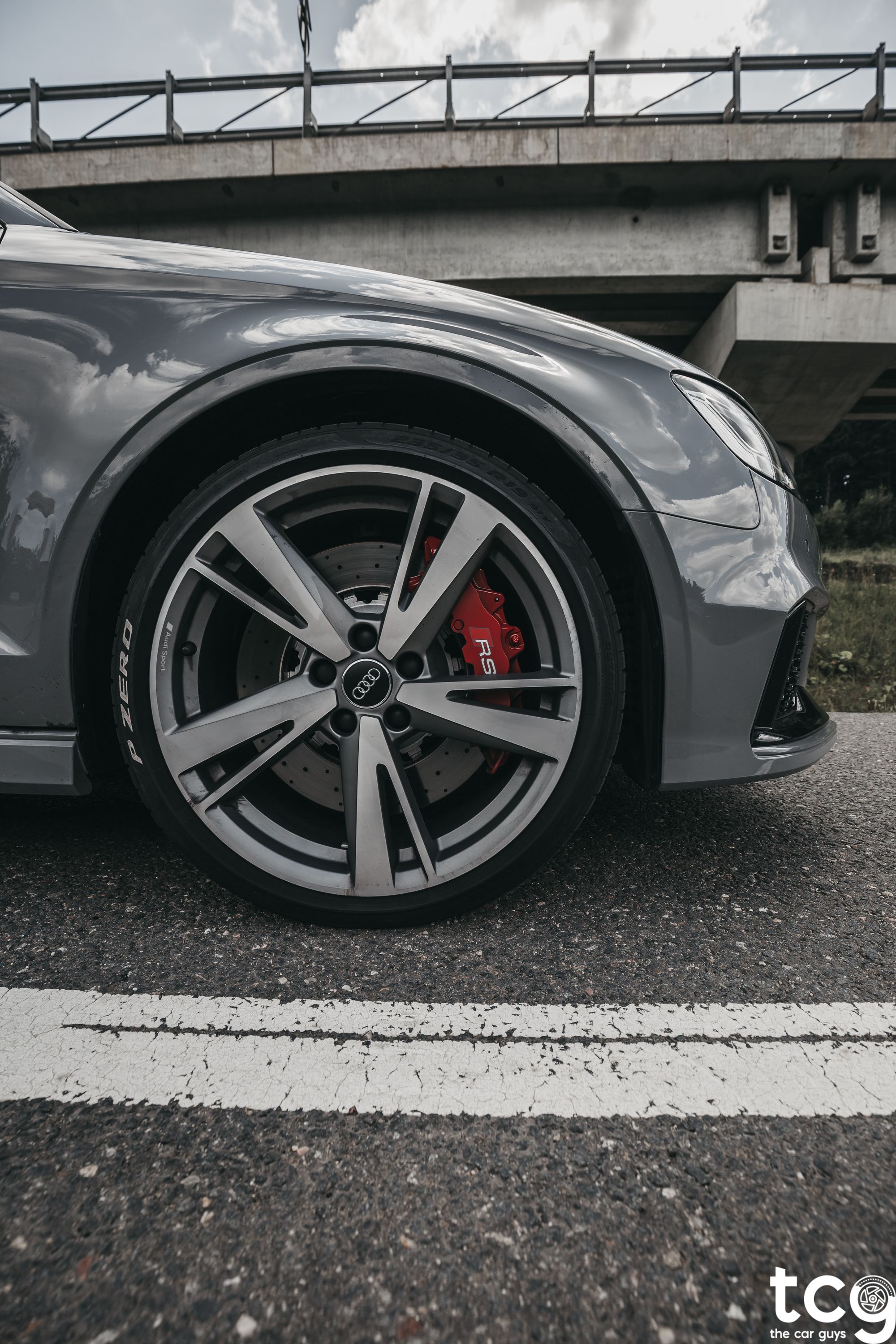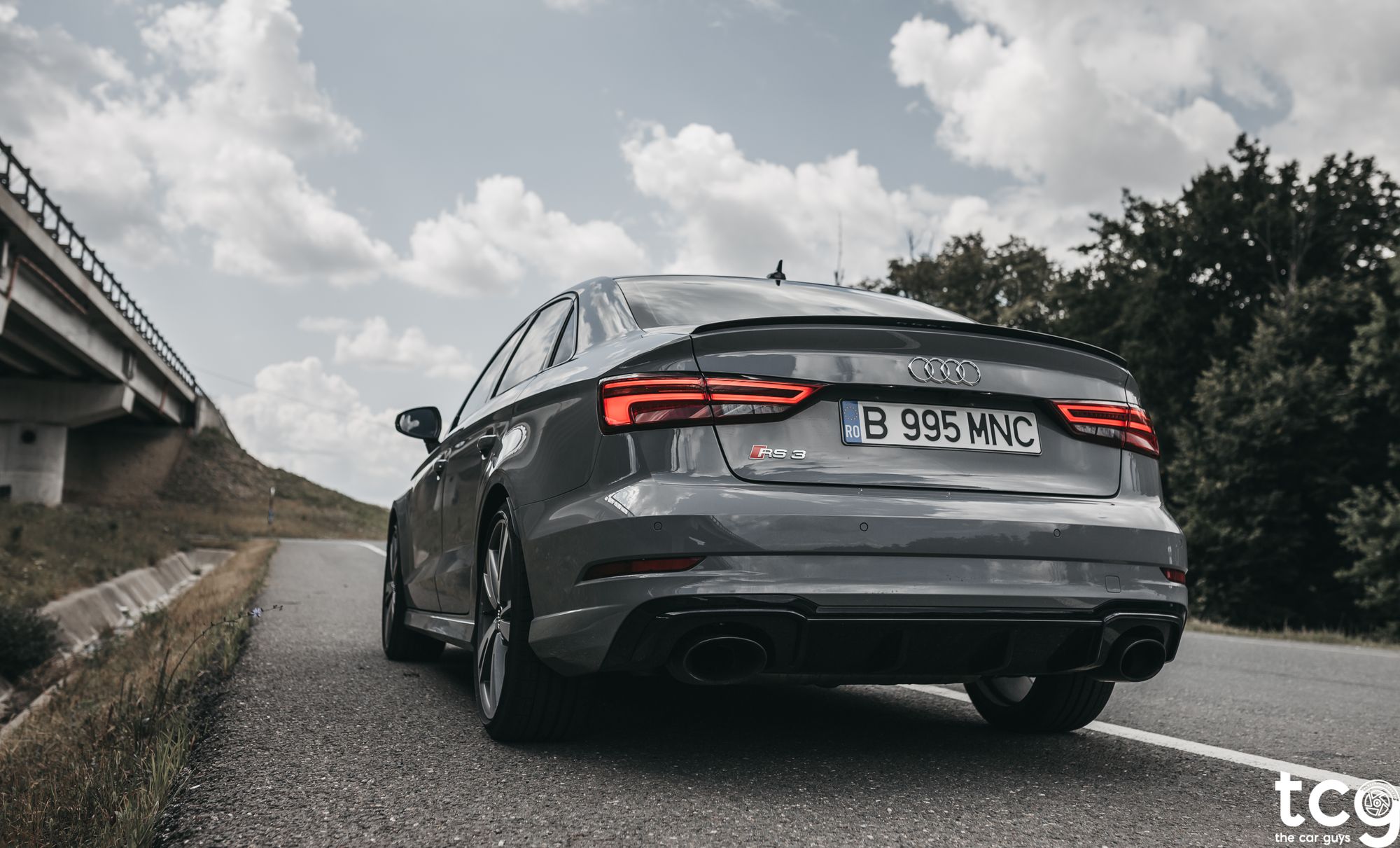 We all know that the RS models have their own design language, and the RS3 is no different. Unique front and rear bumpers featuring a gaping, all-black grille and a really pronounced diffuser + more aggressive wheel arches and a pair of oval exhaust tips (the trademark RS features). LED headlights and taillights with dynamic turn indicators come as standard, as are the 19-inch wheels. It just has the perfect proportions - not too big, not too small.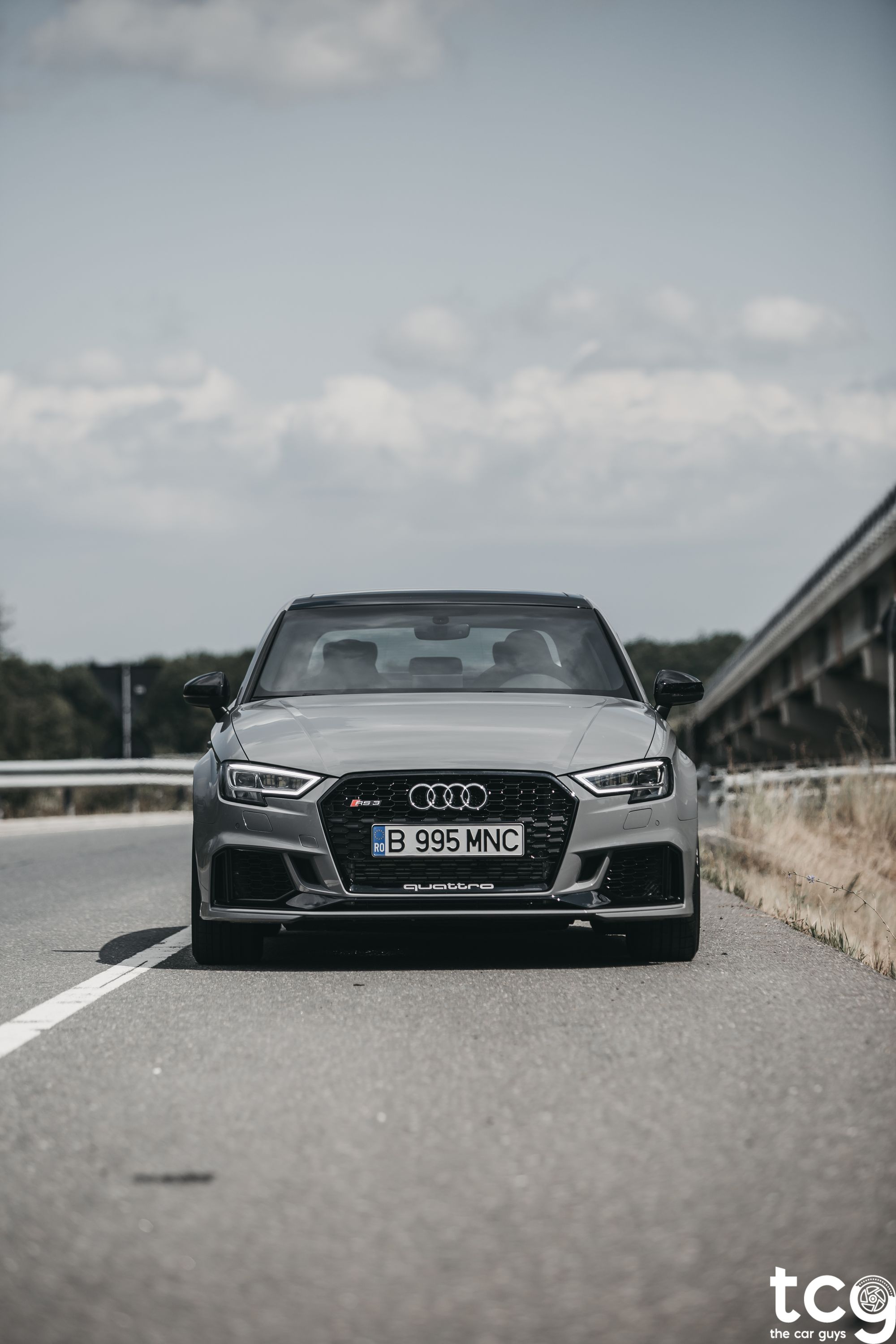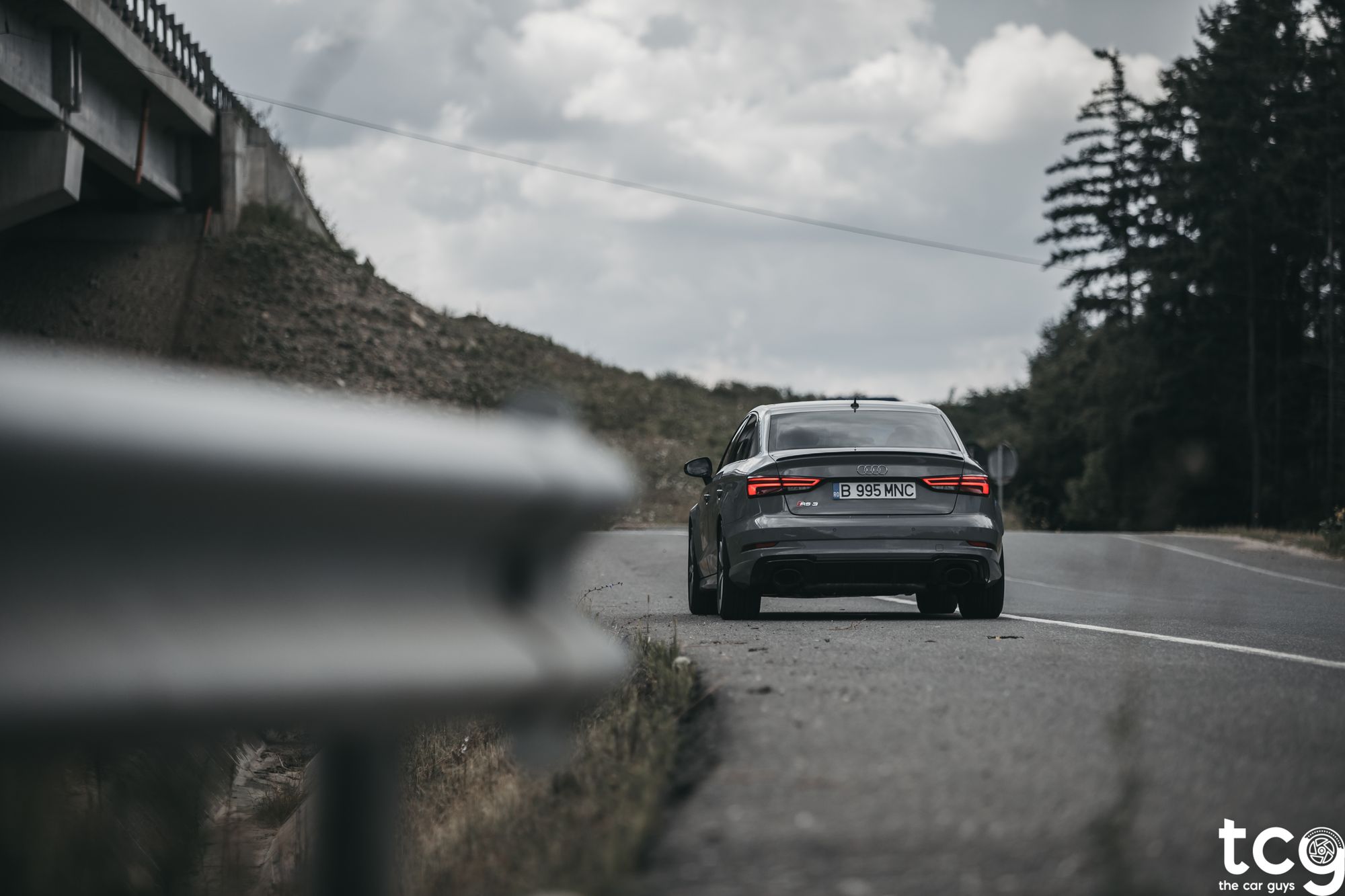 What's it like to drive you may ask? Oh boy, let's get to the good stuff!
The RS3 has a 2.5 litre, 5-cylinder petrol engine capable of producing a massive 400 HP and 480 NM of torque that kick in from very low in the rev range, at around 1700 RPM. 0-100km/h takes around 3.9 - 4 seconds which felt much faster when I drove the car. Launch control + the quattro AWD system make this thing the perfect "sleeper" car because it looks like a normal sedan to the untrained eye but, when you floor it - that's when the magic happens! You simply point the wheel straight, put your left foot on the brake, mash the throttle, wait for the boost to build, and then let go of the brake. Before you know it, your neck is experiencing insane g-forces and your head is permanently stuck to the headrest.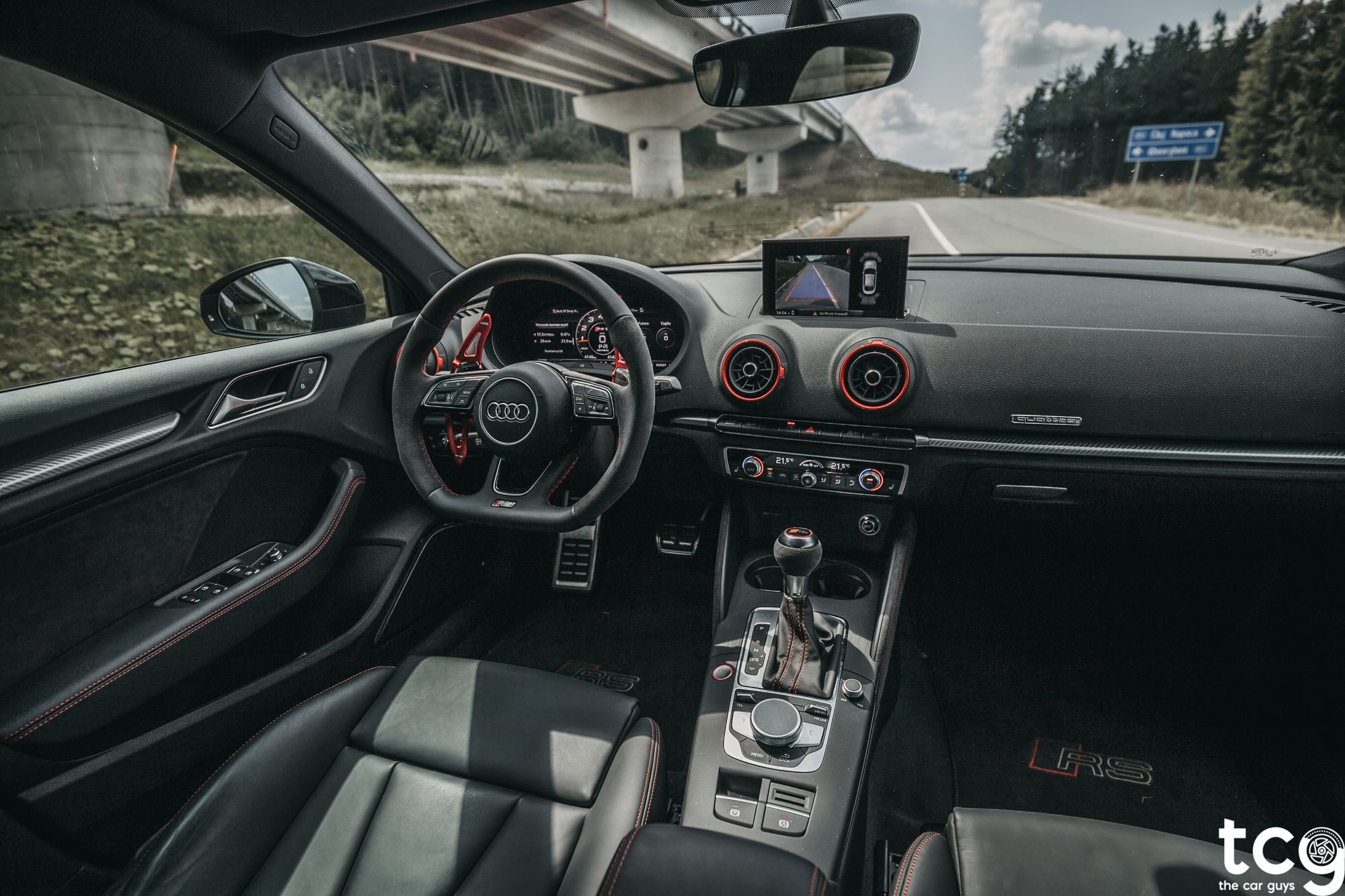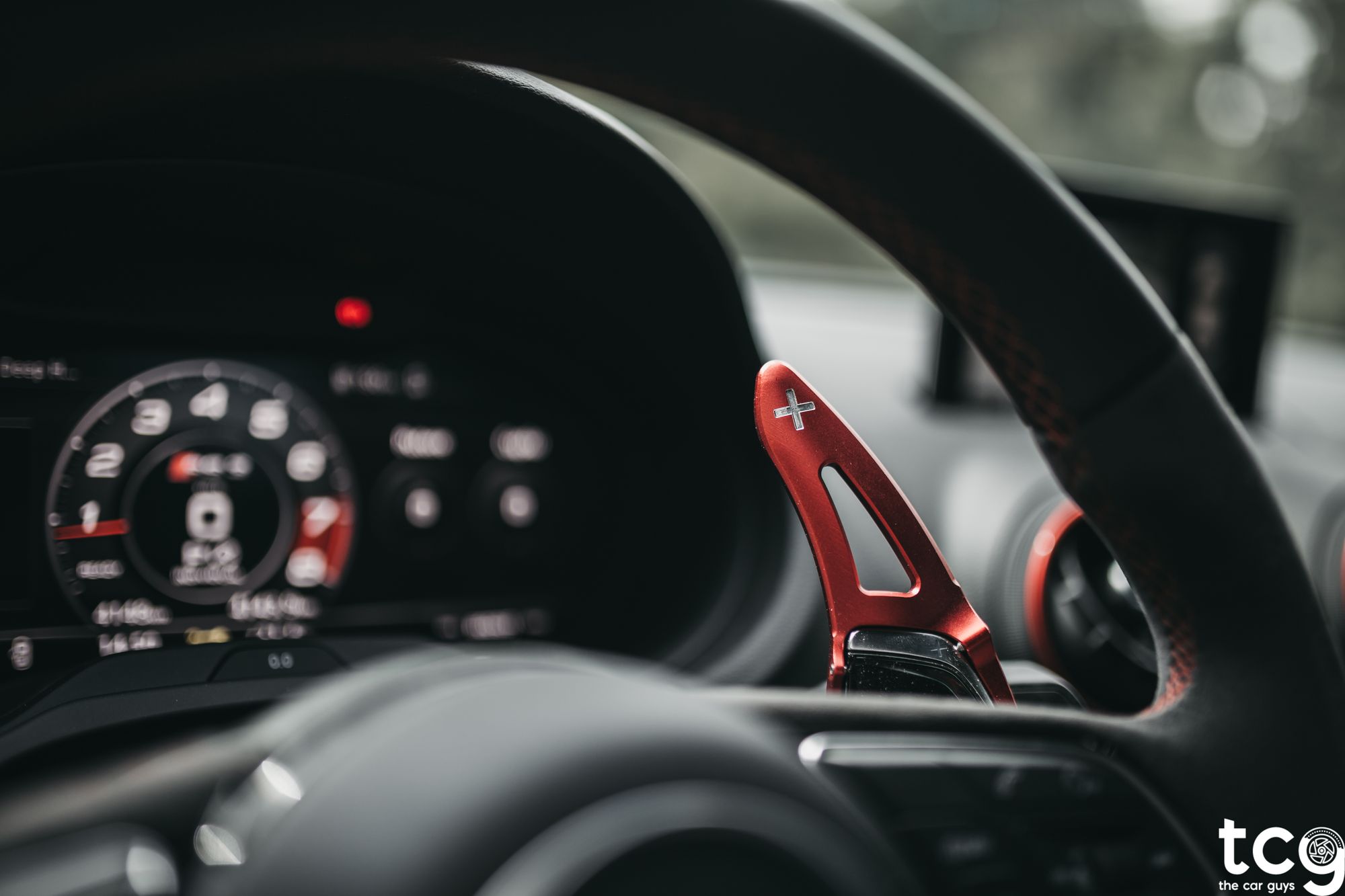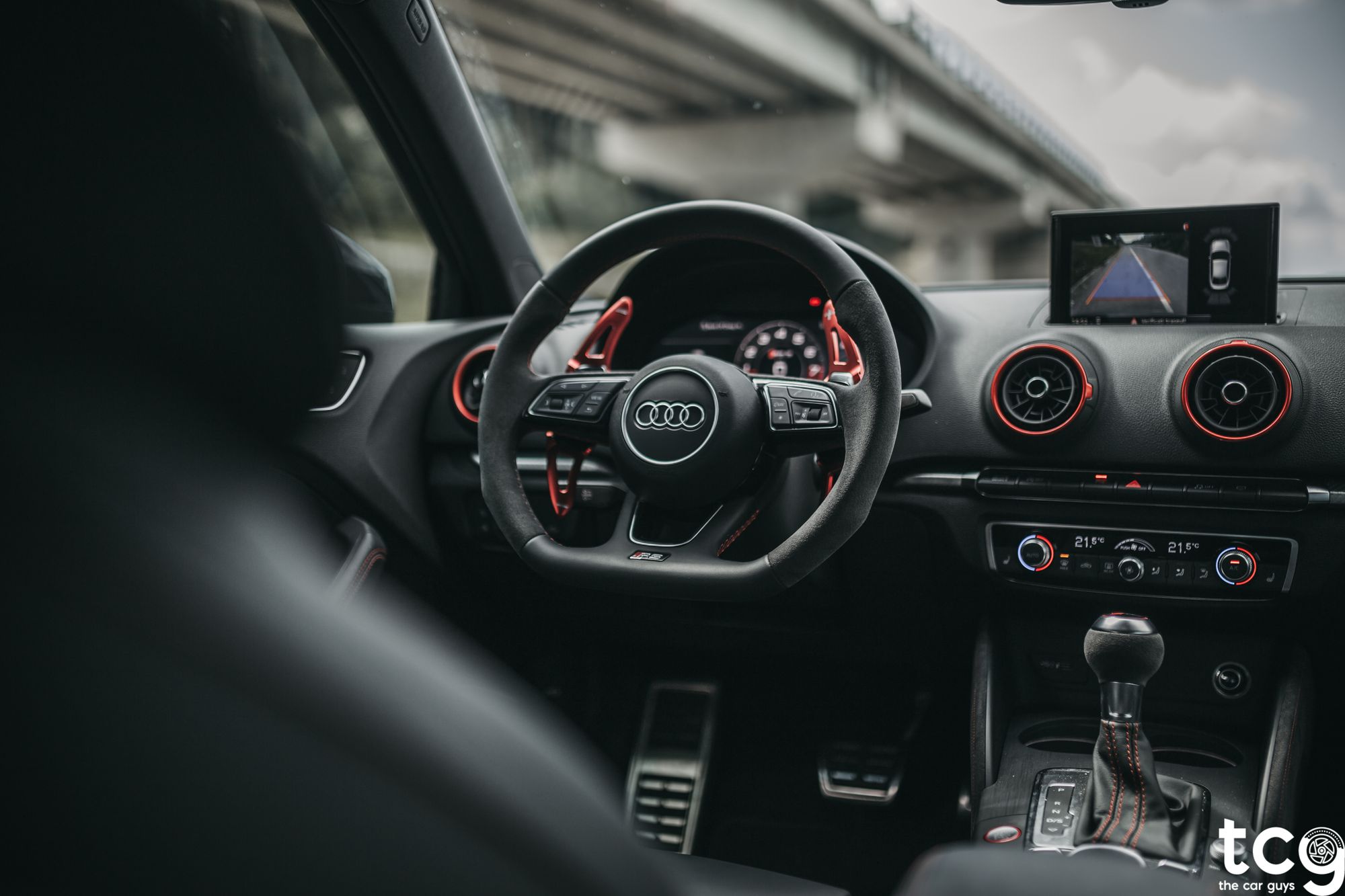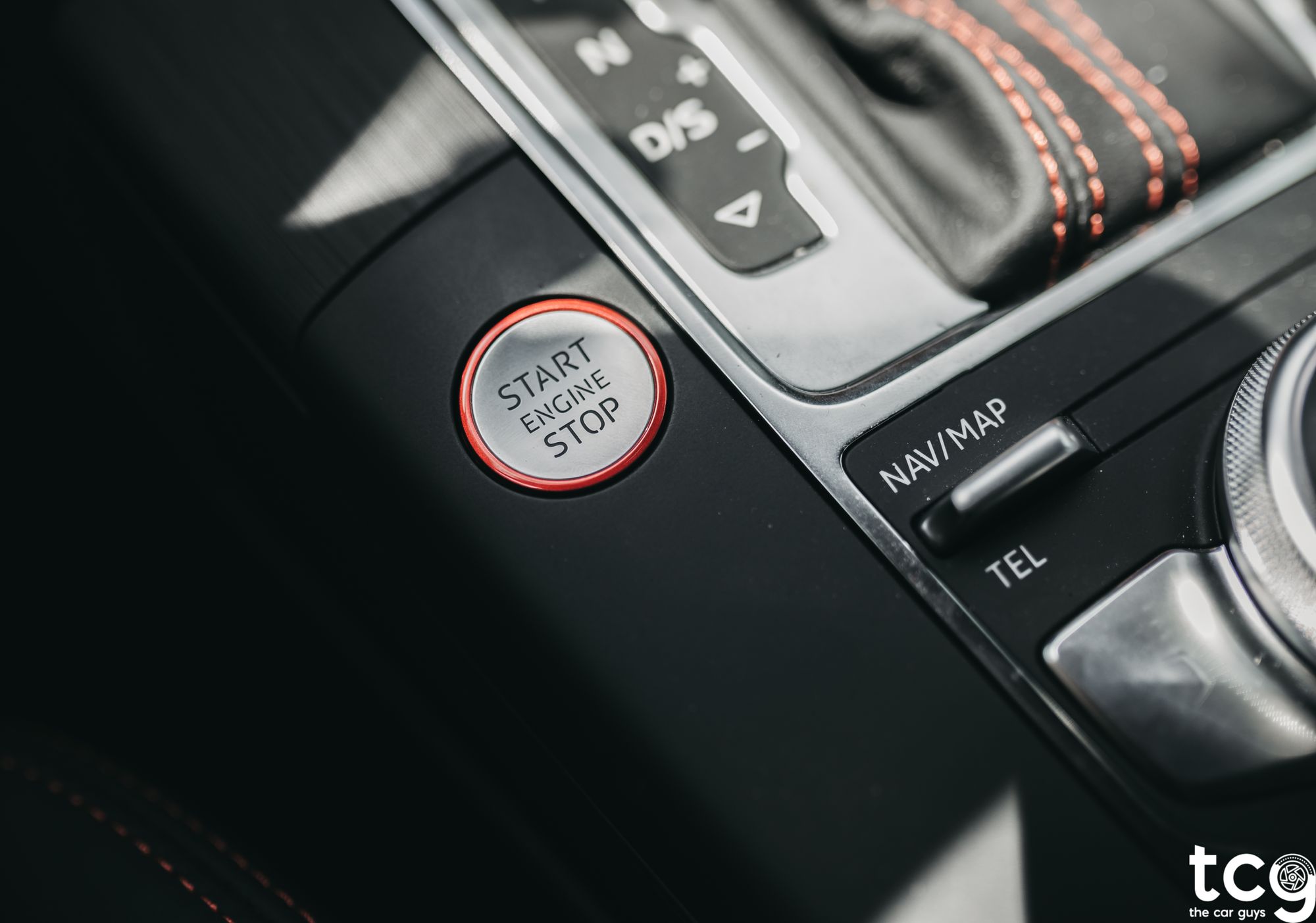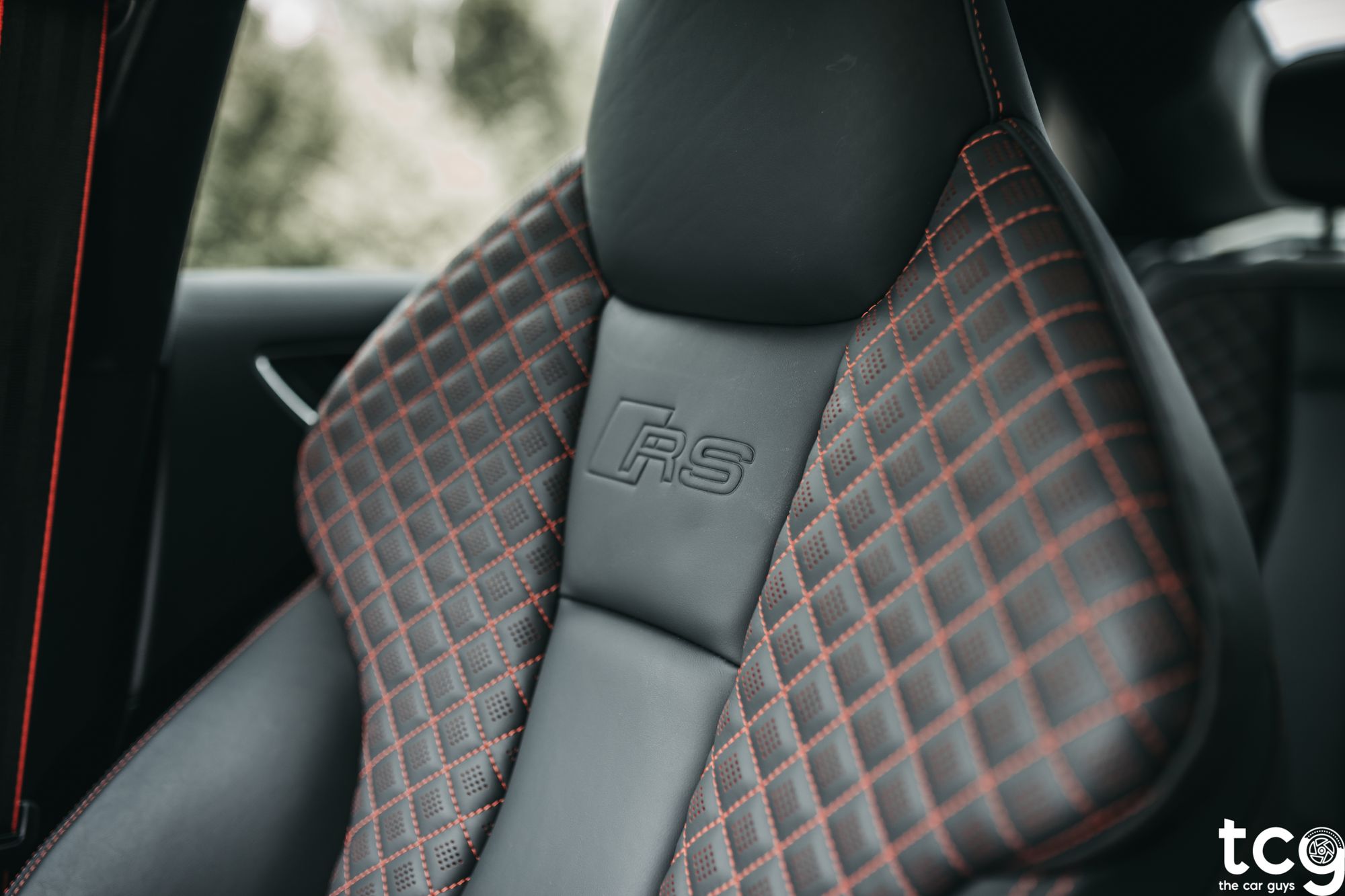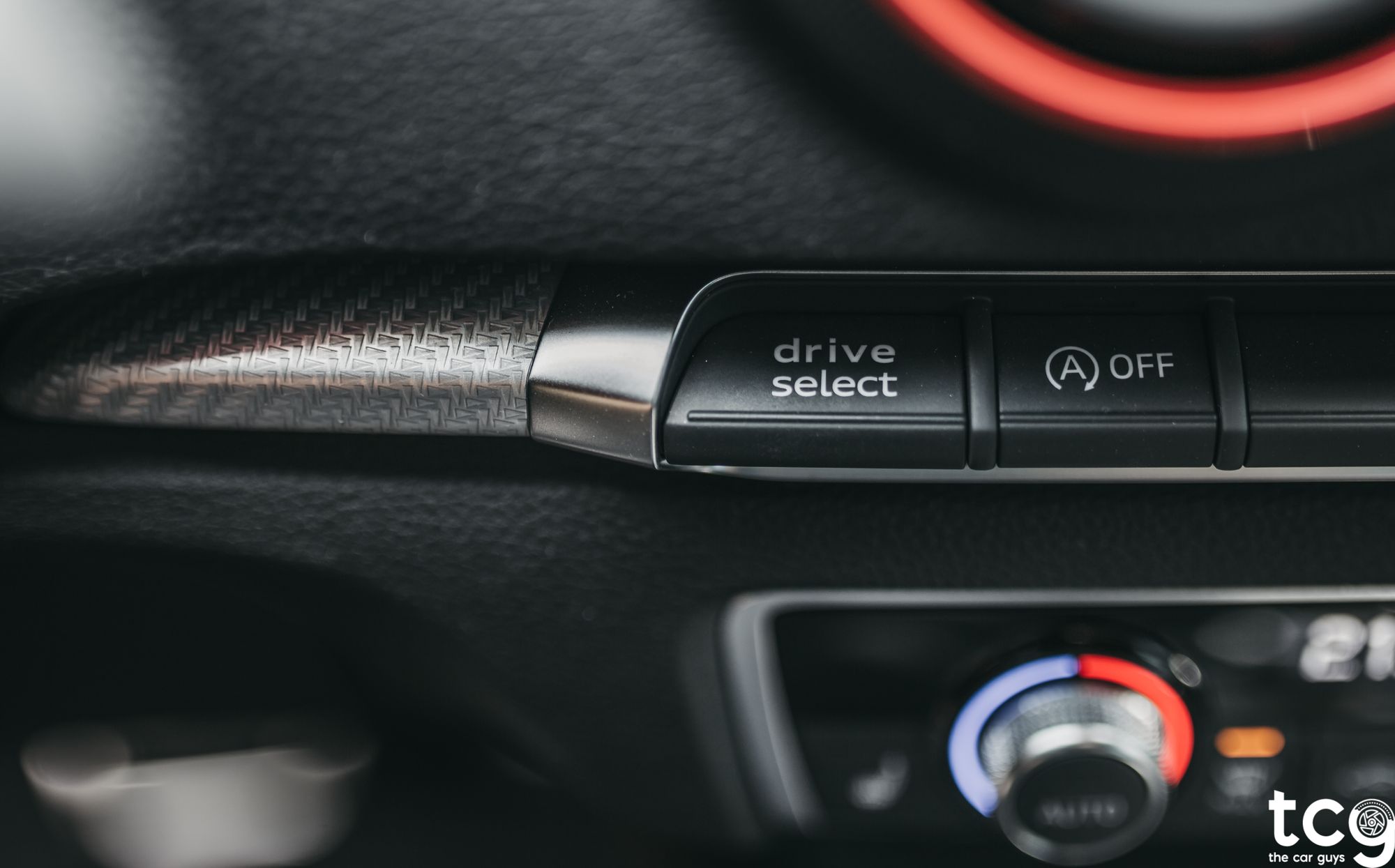 It does have a bit of turbo lag when you floor it, not much since it kicks in at around 1700RPM, it's barely noticeable but once it goes, it goes like crazy! It also sounds great - from the outside. Inside the car, you can hear it but it's a little bit not as aggressive as I would have liked. Also, it may be a bit understeery in faster corners but then quattro comes to the rescue and puts the power down to the wheel that needs it most.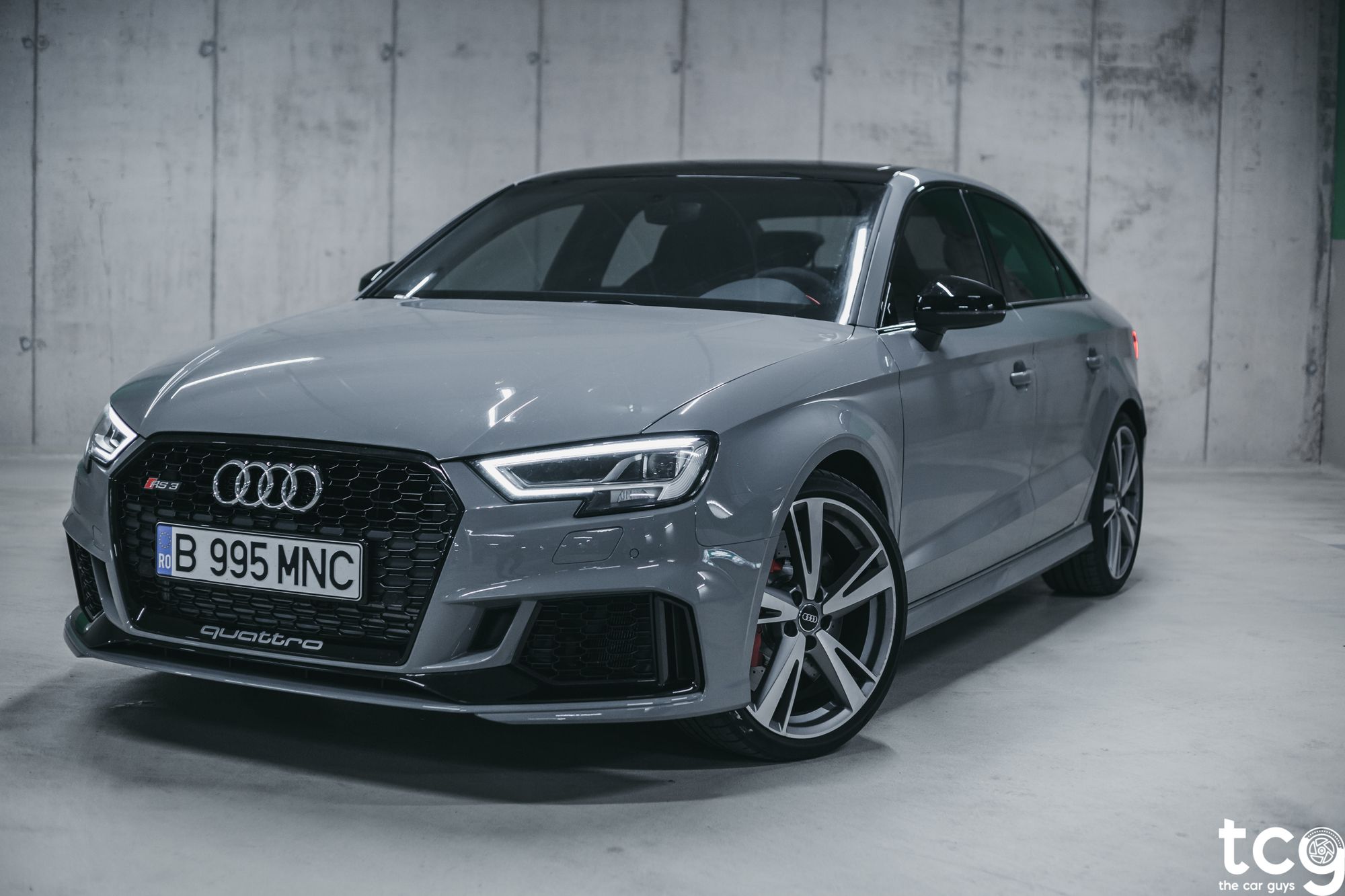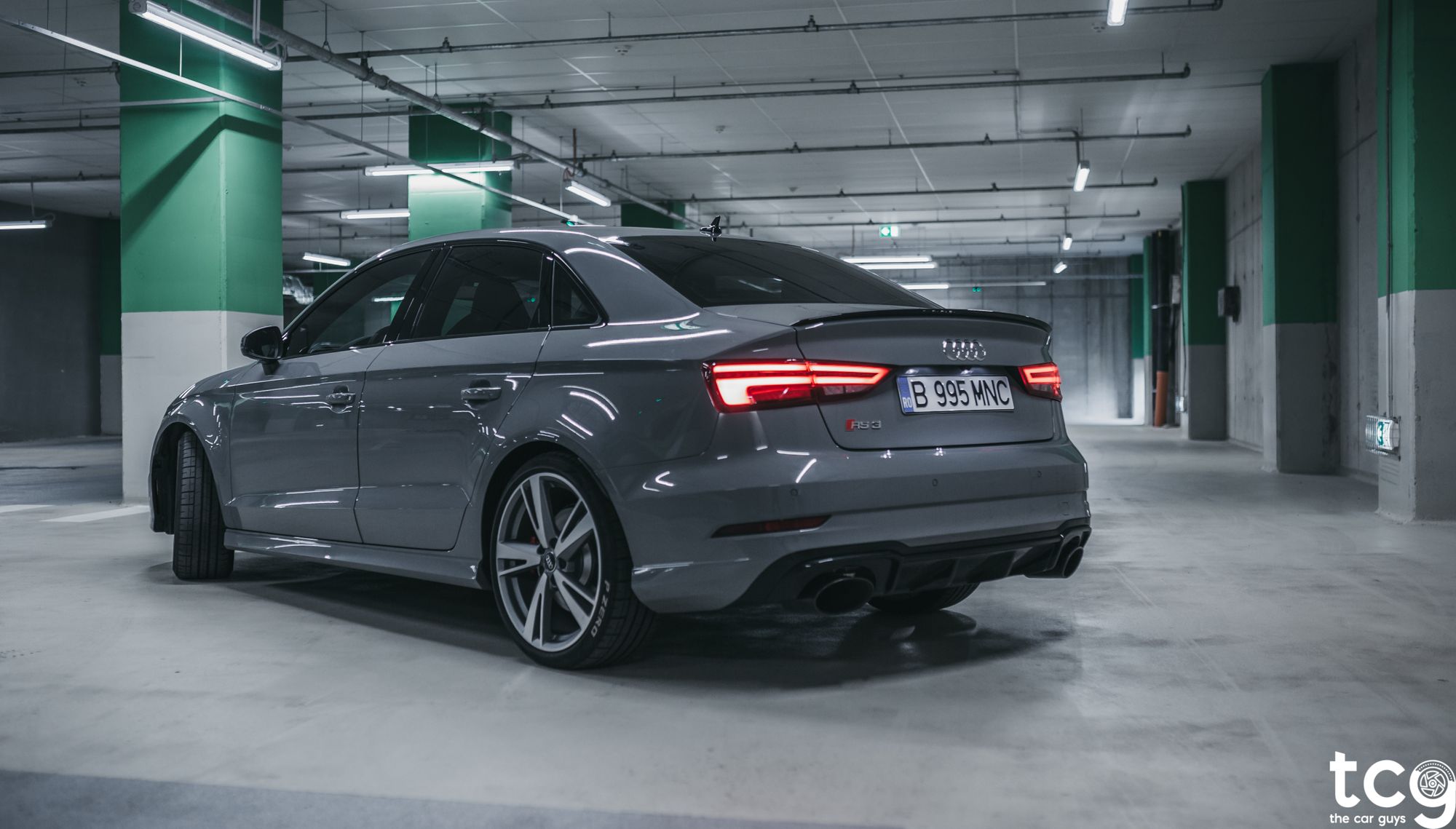 If you're thinking of buying one, you don't have a lot of options "performance" wise since this car only comes with the 2.5-litre petrol engine mated to a seven-speed dual-clutch transmission with AWD. But why fix something that ain't broke - the combination works outstandingly well!
I'm not going to be able to say much about the interior quality since I was too focused on getting as much time behind the wheel as possible but, as a general impression, the interior is very well thought out and the materials used felt premium to the touch (which can be said of pretty much every Audi I drove so far). Alcantara on the steering wheel, red stitching everywhere you looked, great-looking and really comfortable sport seats and the infotainment screen that pops in and out of the dashboard. Ah, let's not forget about the Virtual Cockpit which to me is still one of the best, if not the best, digital instrument cluster on the market.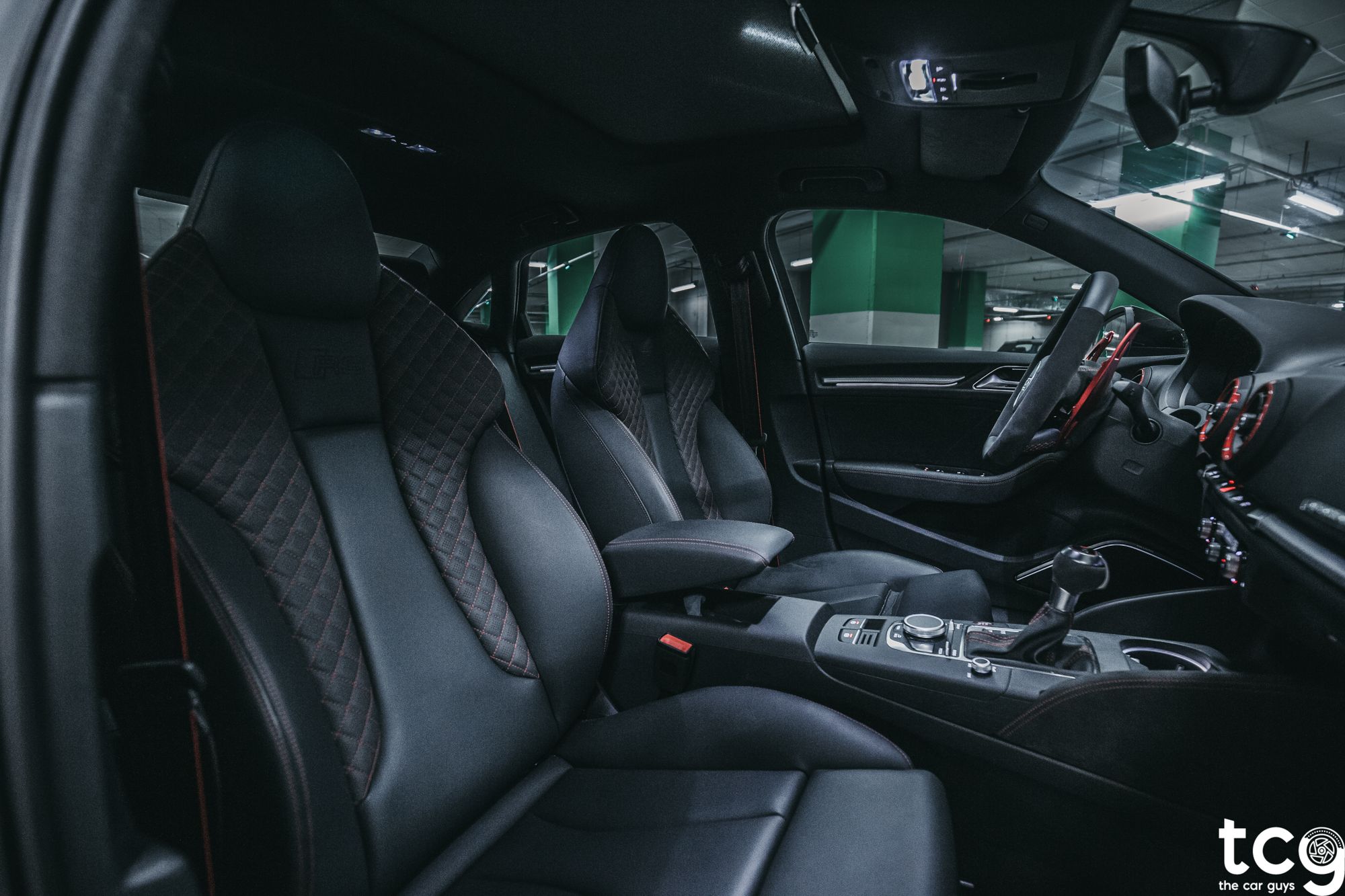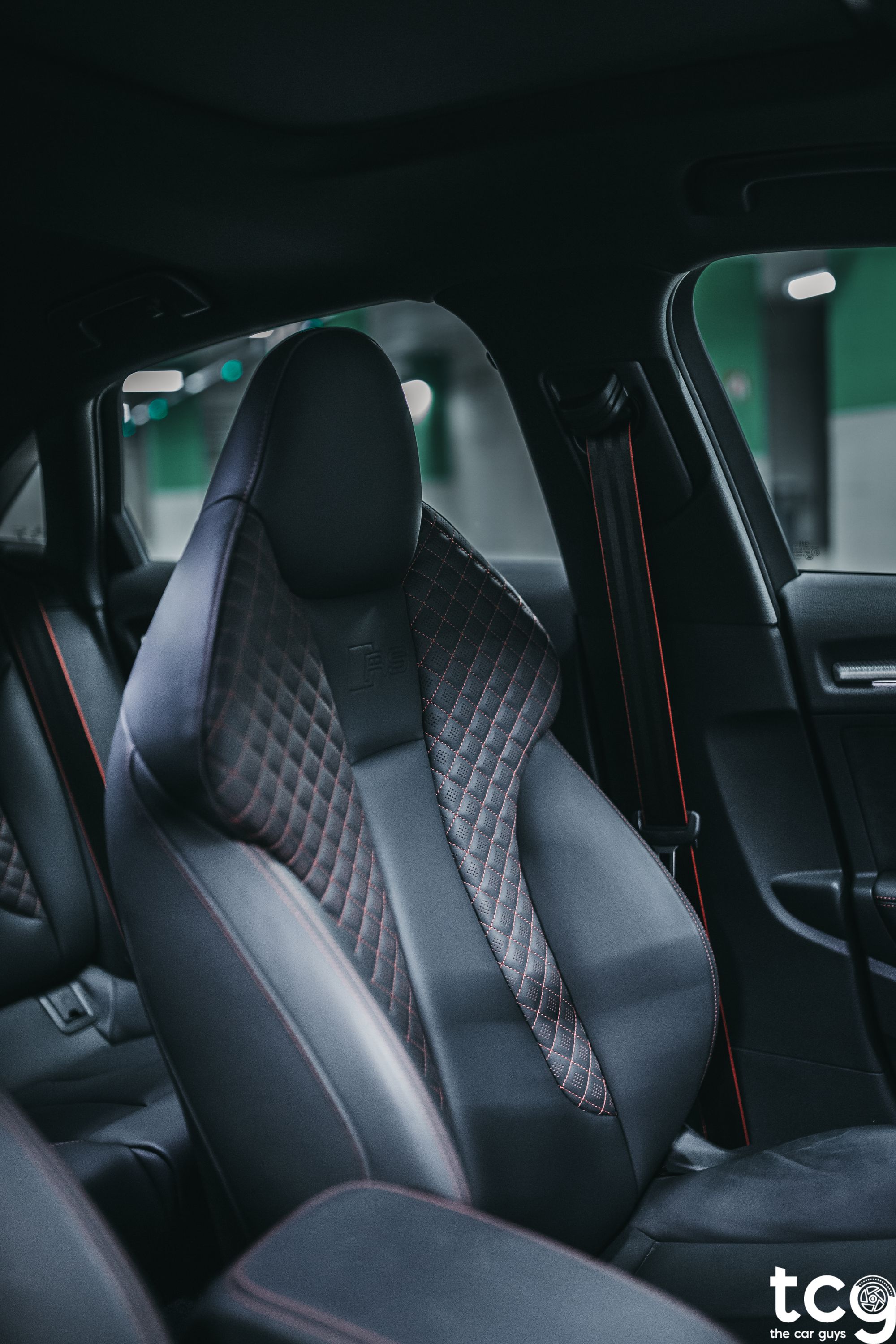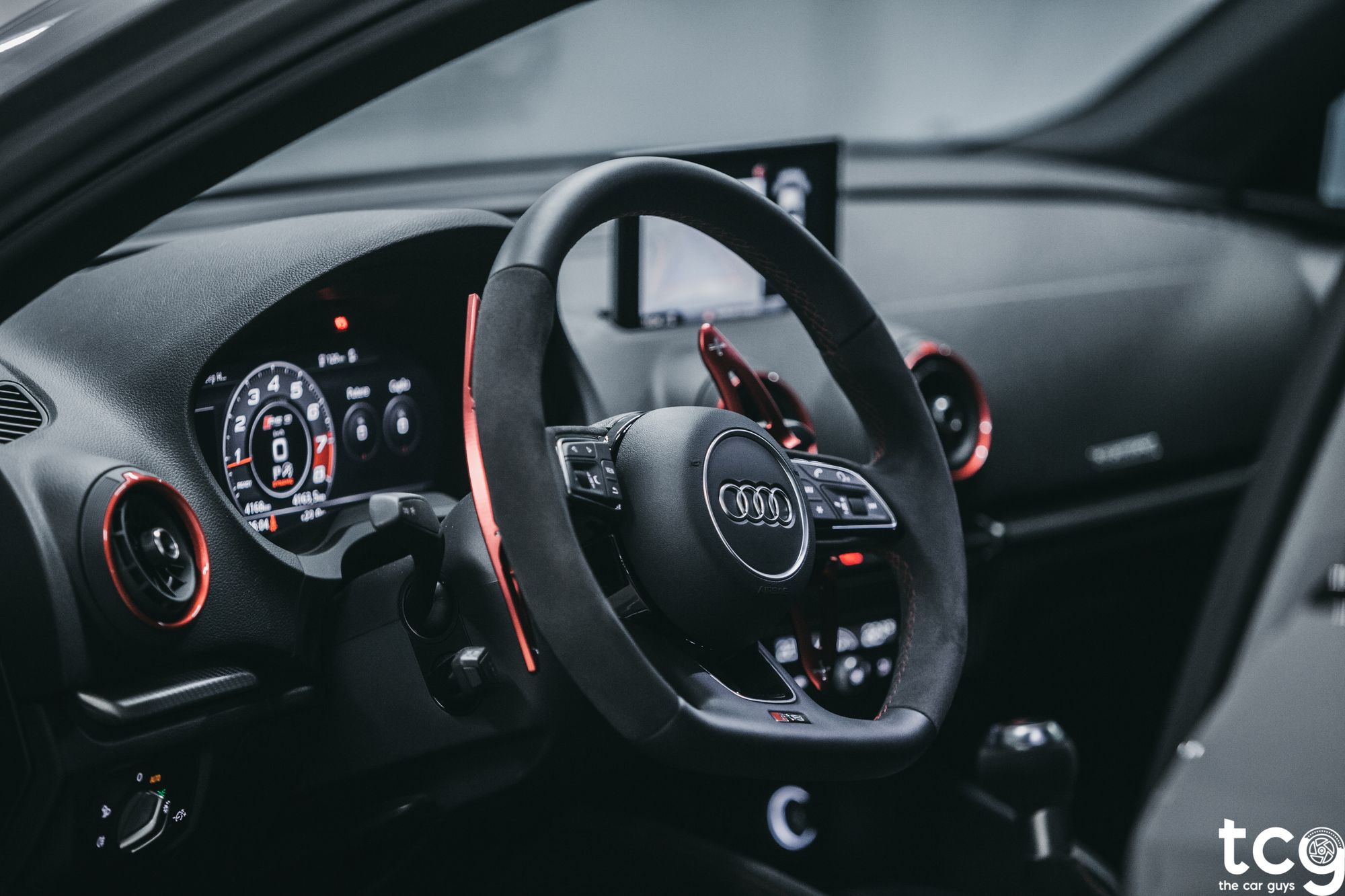 I have no idea what MPG (l/100 km) the car gets but if you have one of these, do you really care? I mean, I can't imagine having an RS3 and thinking … hmm, I can't floor it right now because I'll need to fill up soon. NO! You have to make that engine turn petrol into noise - every single day! Also, I haven't even opened the boot but I drove the standard A3 Sedan and if this car has the same amount of storage in the boot then 425 litres should be more than enough.
---
3 things I really like about the RS3:
The crazy performance!

How it looks!

How the exhaust sounds - it's like music to my ears!
---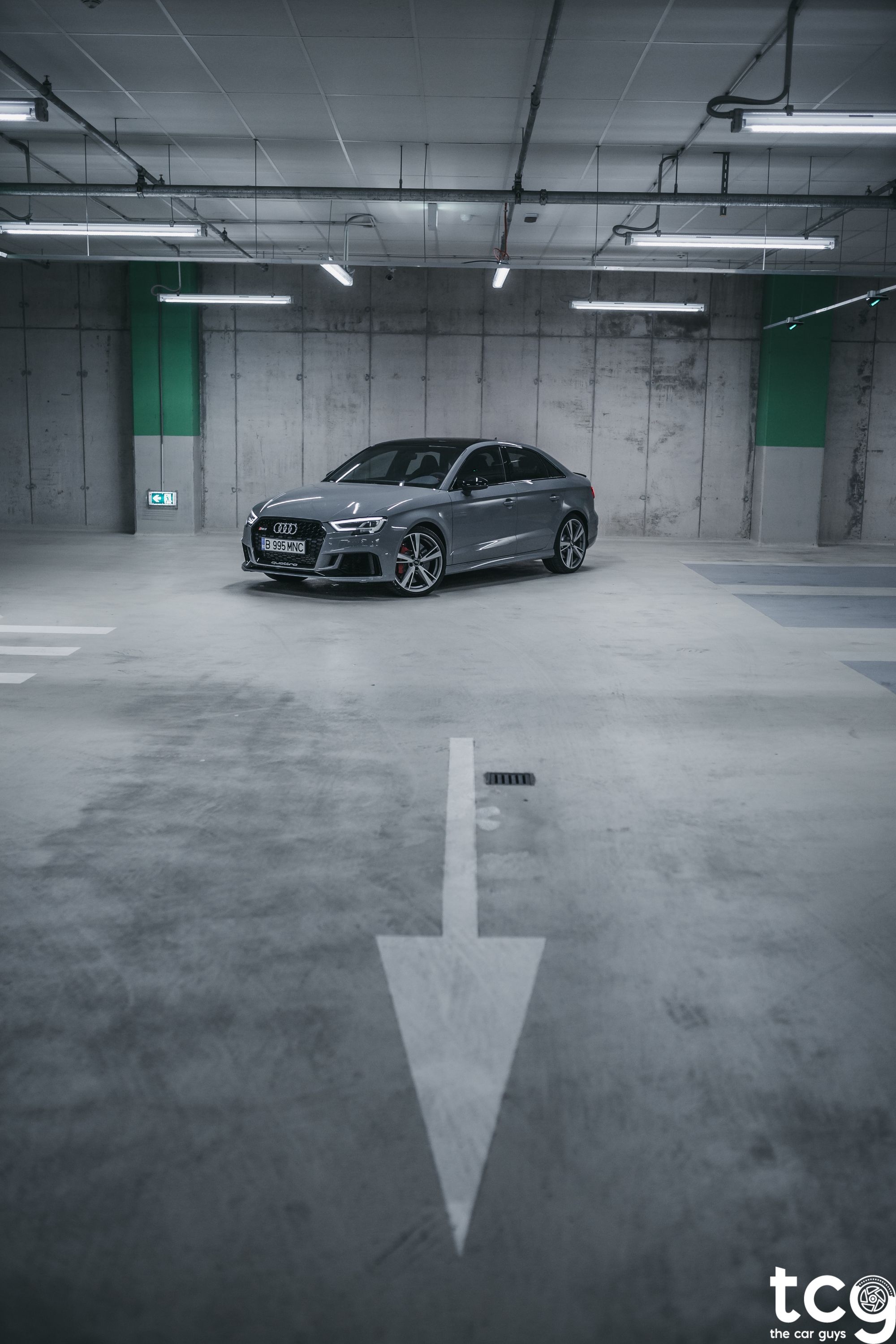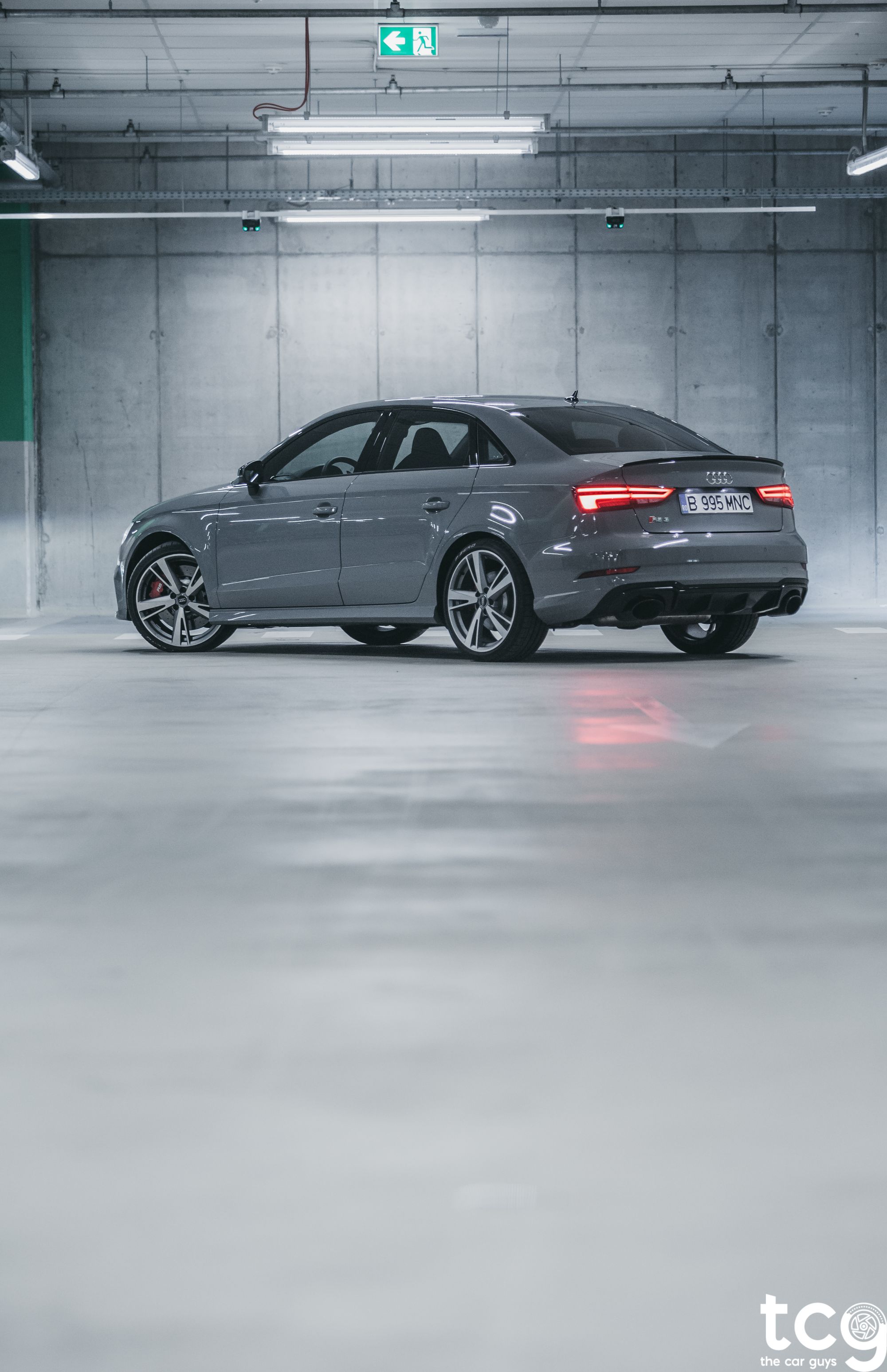 ---
3 things I really don't like about the RS3:
It's expensive to buy and run

Manual seat adjustment (not electronically controlled)

The gearbox is a bit jerky around town, when doing normal speeds I mean.
---
Would I get this car? Oh for sure - if I had the money for something like this I'd definitely have one in my garage (if I had a garage of course).
---
Price of the tested model: No idea to be honest but from researching online it looks to be around 60,000 Euros (with options).
Engine and Gearbox: 2.5 litre, 5-cylinder, petrol engine coupled with a 7-speed dual-clutch automatic gearbox.
---
Photos by: David Crisan
Thank you Sergiu for letting us test the car - we really appreciate it!
---